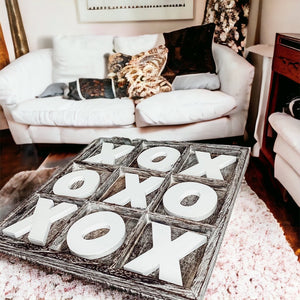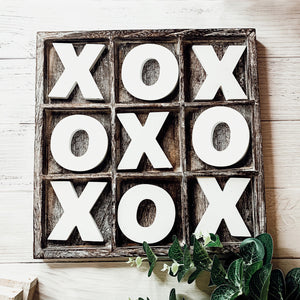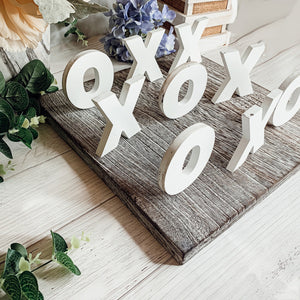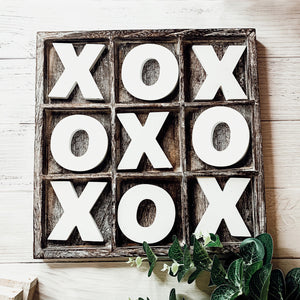 Rustic Tic Tac Toe Set
A gorgeous brown wooden piece that is handmade & white washed to further that rustic farmhouse style on the wood, which also gives it a gray undertone.  The perfect piece to fit into any home style!

Not only does this piece make for a fun decorative piece that all will compliment, but also a fun game to pull out with kids or guests or your spouse and a glass of wine.  It makes an even better gift to that person you have no idea what to get, along with housewarming and host gifts!

Furthermore, the back of this is equally gorgeous! Turn it around to switch things up and display the pieces on it or use it as a tray/base for a planter or a candle.  One piece and multiple uses!


Handmade, which makes no 2 pieces identical here in the USA.  
Approx 12" x 12" x 0.75" with 9 removable pieces (4 O's and 5 X's).